Lightning in a bottle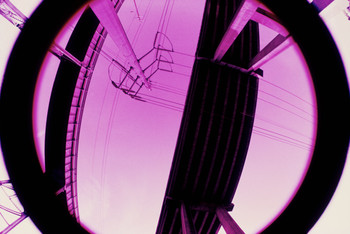 Bud Selig remembers the morning in August of 1998 when he read about Mark McGwire and androstenedione. "I was shocked" he says. Then, on his way to his office at Milwaukee's County Stadium, the baseball commissioner stopped to do a family errand. "I walked into a pharmacy where we've done business for 25, 30 years. The pharmacist knows me very well. As soon as I walked in, he says, 'Commissioner, I know why you're here. There it is, right over there.'"
The pharmacist guided the commissioner to a shelf of little bottles filled with the kind of little pills that some cynics called Big Mac's Little Helpers.
"I'll never forget it," Selig says. "I said to the pharmacist, 'If it's sold over the counter, how bad can it be?' He says, 'Well, I wouldn't let my kids take it, that's all I'll tell you.' And I could see the look on his face."
Welcome to 'Roid World.
Where muscle comes out of a needle.
Where home runs come out of a little bottle.
Where old romantics/innocents named Bud Selig call a routine meeting or major league club physicians--this was in December 2000--and get an unexpected earful of trouble.
"They expressed concern to me about steroids on their teams" Selig says, adding that the doctors presented no data. "I just heard what you hear, what we all hear.... But after that meeting, I was even more concerned."
Then comes Jose Canseco. Too irresponsible to be taken seriously even when he was a superstar, he now promises/threatens an autobiography in which he reports that 85 percent of major league players use steroids. But about himself he won't say, so we mostly ignore him.
Now comes Sports Illustrated with Ken Caminiti's story. There's no ignoring Caminiti, the N.L.'s 1996 MVP. He indicts himself as an alcoholic, cocaine addict and steroid user. He says the big-leaguers-on-juice number is 50 percent.
What's next? A pitcher dead, killed by a rocket off a user's bat?
The wonder is it hasn't happened. The fear is it'll happen soon. In SI's extraordinary report on steroid use in baseball, Rangers pitcher Kenny Rogers says he has ordered his wile, if he's the dead one, to file suit because "everybody in baseball knows what's been going on."
Selig holds a photocopy of the story as he says, "When I read Kenny Rogers' comment that somebody's going to get killed on the mound, well, that's a horrifying thought. So I've told our people we just can't sit idly by anymore."
Into the boiling cauldron of the current labor-management negotiations, then, circumstance drops steroids.
"No question about it, it will be an absolutely critical part," Selig says. "This is not an owner problem, not a players association problem. This is a baseball problem. This is us.... What can be more important than the health and welfare of players? Nothing. So should I sit here and make believe it doesn't exist? No. We'd have had testing two to three years ago if I'd had my way."
It's laughable to hear a player say, "Test me, test me, test me all you want." He knows how the juice works. He gets it in the winter to bulk up. Then he turns to flexibility workouts. During the season, he does lifting to maintain the added muscle mass. So, yeah, he says, "Test me, test me, I'm clean. Come watch me work out, you'll see how I got this body."
Testing is meaningless if done at the invitation of the steroid user, who knows the stuff moves through his body quickly, who knows he doesn't have to use it for months at a time, maybe not at all from April to October. That's why the world's Olympic officials have been given the extraordinary power to do unannounced random testing of any athlete anywhere, anytime. They can knock on a gold medalist's door at midnight during her vacation in Mauritius and say, "Here's a bottle. I'll watch."
Minor league baseball players know the feeling. Because they're not members of the Major League Baseball Players Association, which long has refused testing, minor leaguers are subject to MLB's drug-testing program. That program calls for three in-season tests as well as unannounced offseason tests. An MLB source's estimate of minor leaguers who test positive for steroids: 10 to 20 percent.
Canseco's 85 percent is fool's talk. Caminiti has backed away from his 50 percent, now even saying baseball is clean. But something is happening, likely something above the minor league's 10-20 percent. Human nature says so.
Besides, we have eyes. "I know life's better," Bud Selig says. "We have better vitamins, better food, better diets, better exercise. But growing up in another era, as I did, thinking back now on Hank Aaron, Willie Mays, Roberto Clemente, Stan Musial, Red Schoendienst, Ted Williams. Even Mickey Mantle, as well built as Mantle was, he didn't look like these guys look today. And my guy, Joe DiMaggio, was thin."
Then, Selig says, look at today's bodies. "And you're saying to yourself, 'Holy mackerel. OK, even given all the advantages of technology being accelerated today, what is it?'